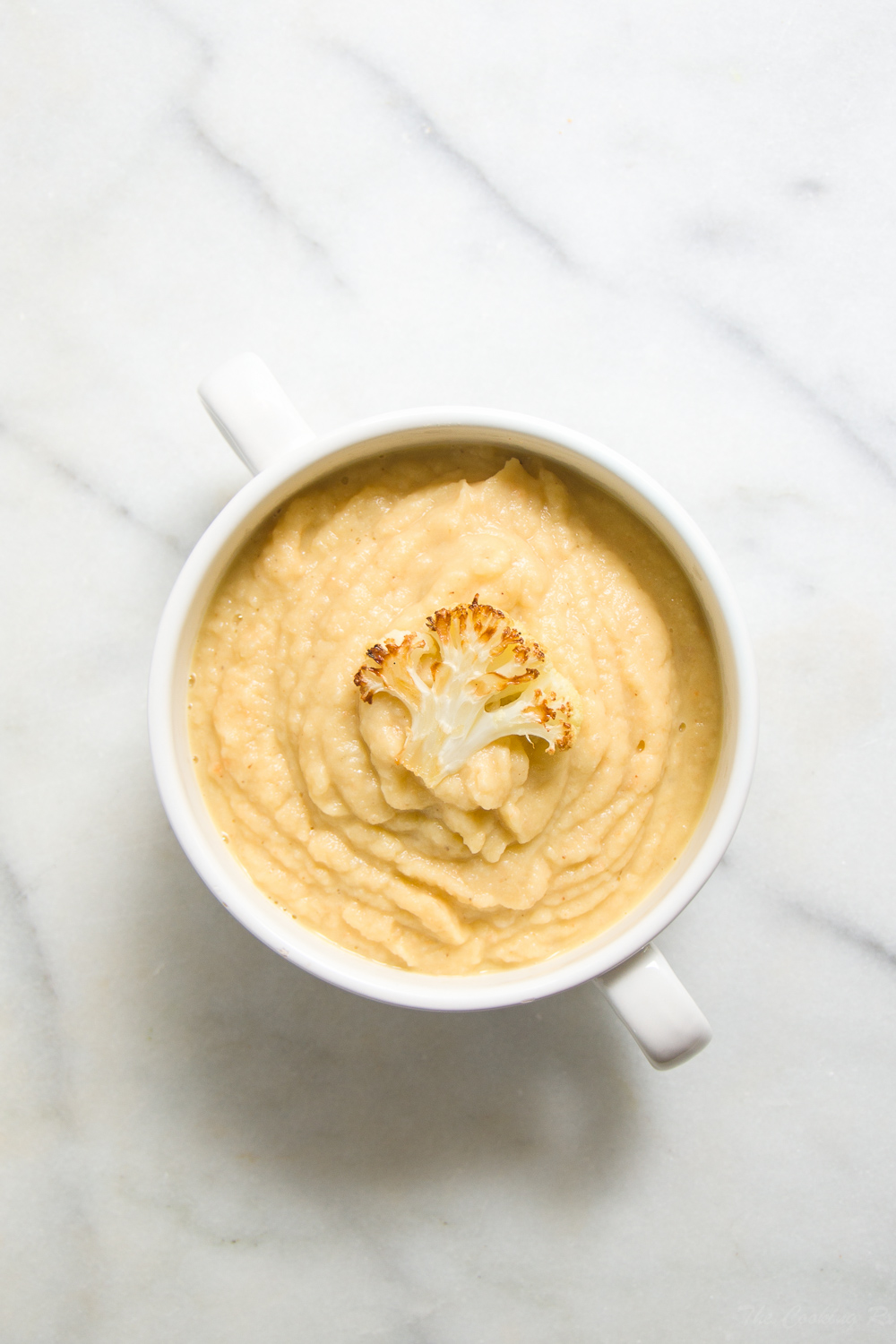 I used to make cauliflower soup without roasting the cauliflower in the oven first, and once you have done both ways you will notice the difference the roasting makes in the flavor. Roasted cauliflower soup is so much more flavorful than just boiling the cauliflower raw. I like to add a hint of nutmeg to this soup, since it goes really well with the roasted cauliflower flavor.
Did you know that cauliflower is high in vitamin C? It also has a good amount of fiber, making this soup a healthy choice!
For a fancy presentation, save a few of your best looking roasted cauliflower florets to serve on top of the soup.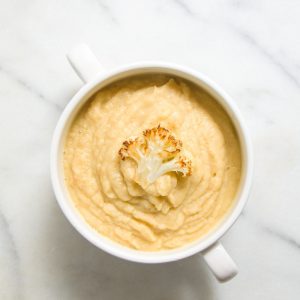 Roasted Cauliflower Soup
Ingredients
1

head of cauliflower, chopped

1/4

cup

olive oil

1

onion, chopped

3

garlic cloves, minced

4

cups

vegetable broth

1/2

tsp

nutmeg

1/4

tsp

pepper
Instructions
Preheat the oven to 400 degrees F.

Toss the cauliflower with 2 tbsp olive oil in a bowl and transfer to a baking sheet. Sprinkle with salt and bake for about 25 minutes.

Heat 2 tbsp olive oil in a large pot and cook the onion and garlic, stirring occasionally, for about 7 minutes.

Add the roasted cauliflower, nutmeg, pepper and vegetable broth and bring to a boil.

Boil for 15 minutes, then cool and transfer to a blender to blend until creamy, then reheat before serving.
Please follow and like us: