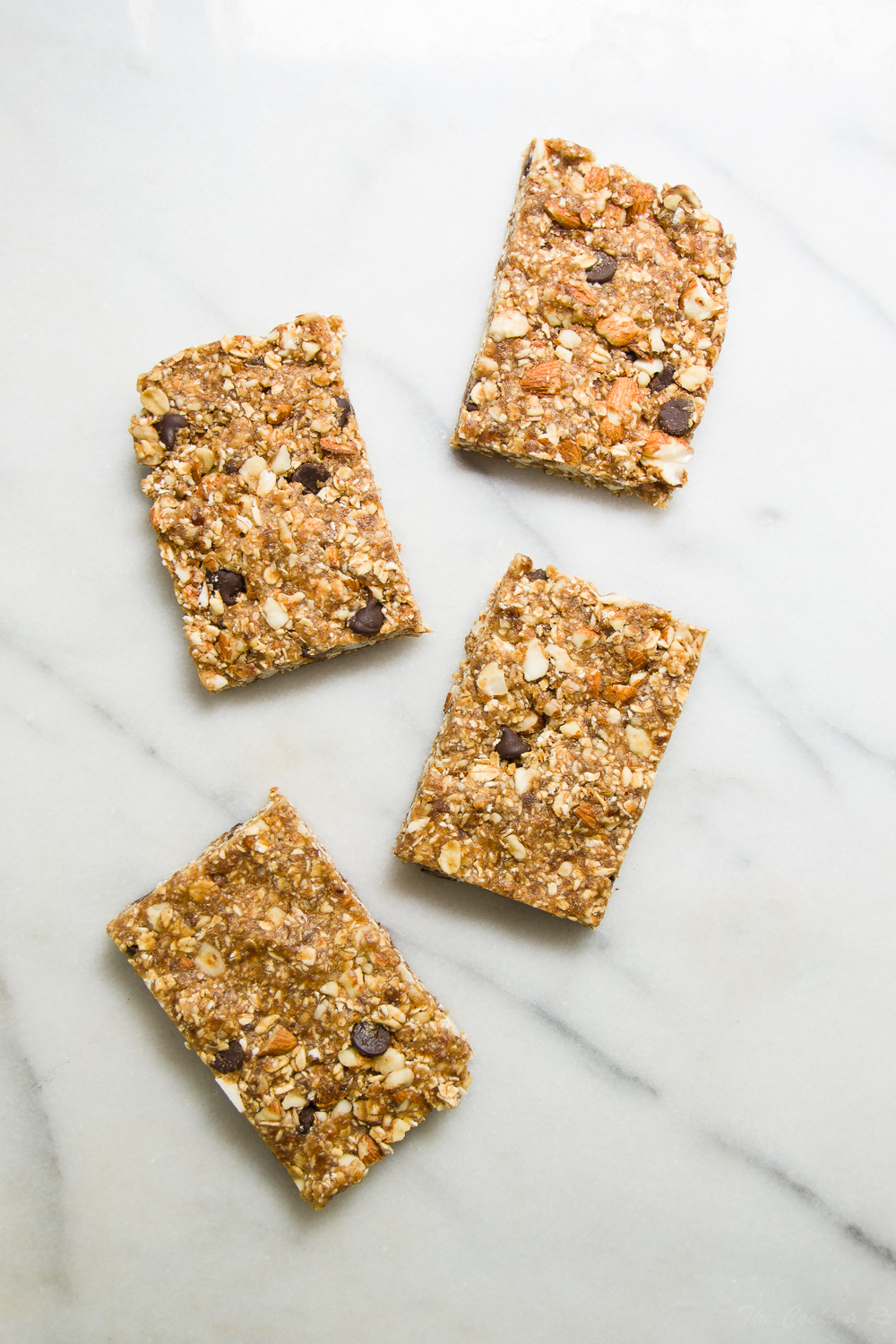 I am so excited to share this energy bar recipe with you today! They are my favorite snack to take along on a hike, or just for an afternoon pick-me-up when my energy levels start to get low. They boost my energy levels and give me lasting energy with healthy ingredients. In this basic energy bar recipe, I use dates, almonds, oats, peanut butter, and maple syrup.
Of course, there are many variations beyond this basic recipe. You could add many different mix-ins, like nuts, seeds, dried fruit, coconut, or chocolate. The possibilities seem endless!
To make these bars, I use my Thermomix®, which makes this recipe much easier. I first chop the almonds, set them aside, then chop my dates and heat up the peanut butter before mixing everything together – all in one bowl. Yup. Everything happens in one bowl! It is possible to make them without the super appliance, though. It is important that the dates get chopped up and the peanut butter is heated up to liquid instead of dry and thick.
What mix-ins would you add?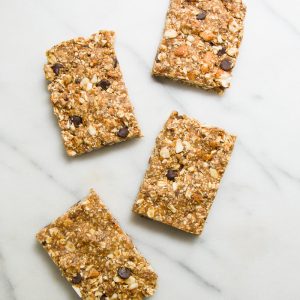 Basic Energy Bars
Ingredients
1

cup

almonds, chopped

1

cup

dried pitted dates

1 1/4

cup

quick oats

1/4

cup

peanut butter (or any nut butter of your choice)

1/4

cup

maple syrup
Instructions
Add the almonds to a Thermomix® bowl or food processor and chop, then set aside.

Add the dates and chop on speed 7 on the Thermomix®, or in a food processor.

Add the peanut butter and heat to 85 degrees C (or add the dates and peanut butter to a pot and heat over medium heat while stirring until the peanut butter is melted).

Add the oats, maple syrup, and any mix-ins and mix well.

Press into an 8×8-inch parchment paper-lined pan, then chill for 30 minutes in the refrigerator before cutting into 6 bars.

Store in the refrigerator or freezer in air tight container.
"THERMOMIX," "VORWERK," "COOKKEY," and "COOKIDOO" are a registered trademark of VORWERK (or its affiliates). VORWERK does not support, authorize or endorse this site.
Please follow and like us: