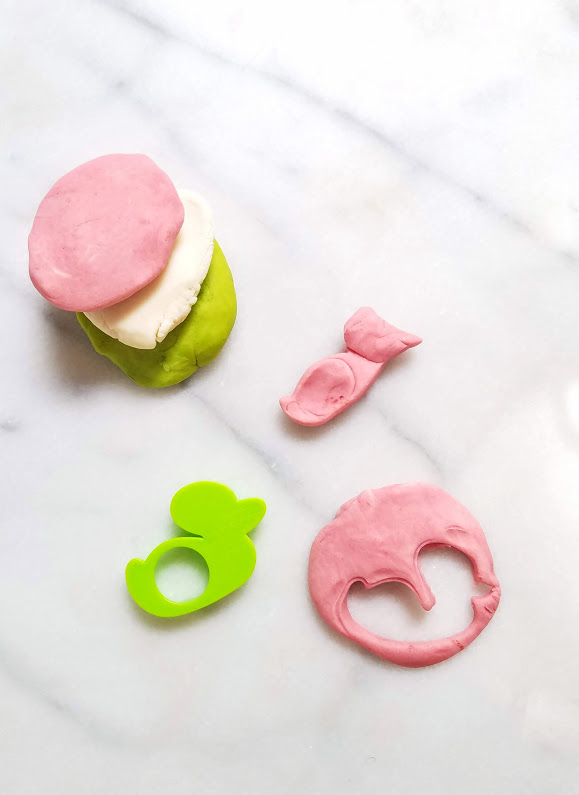 We were down to Leila's last Play-Doh® container, and it was already starting to dry out. After seeing her disappointment as the fun was soon coming to an end, I had an idea – what if we make our own play dough from scratch? Leila was so excited to help make it with ingredients from our own pantry. This recipe is very easy to do, and you only need a few ingredients: flour, salt, oil, water and cream of tartar (optional, it helps with elasticity).
I made my homemade play dough in my Thermomix®, since it has a kneading function for doughs and is super easy. It also has a dial to control the temperature to the degree, so I knew it was cooking correctly. If you don't have one, you can also make it in a stovetop! Just take care to stir and cook until thick, then let it cool before moving on to kneading in the oil.
Food colors are optional. If you want, add them at the end using gloves or in separate plastic bags and knead through. The play dough keeps for 3 months in an air tight container. If it starts to dry out, add a little more oil.
Have fun!!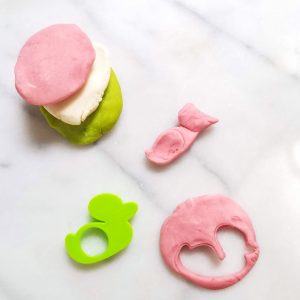 Homemade Play Dough
Ingredients
2

cups

all-purpose flour

1

cup

water

1/2

cup

salt

1

tbsp

vegetable oil

1

tbsp

cream of tartar
Instructions
Add the water, salt and cream of tartar to a Thermomix® mixing bowl and cook for 5 minutes at 50 degrees F on speed 1. Let cool for 10 minutes.

Add the flour and oil and knead for 1 minute. Let cool, then add food colorings.

*If using stove top, add all ingredients except the oil and mix on medium heat until thick, then let cool. Knead in the oil and add the food colors.
"THERMOMIX," "VORWERK," "COOKKEY," and "COOKIDOO" are a registered trademark of VORWERK (or its affiliates). VORWERK does not support, authorize or endorse this site.
Please follow and like us: