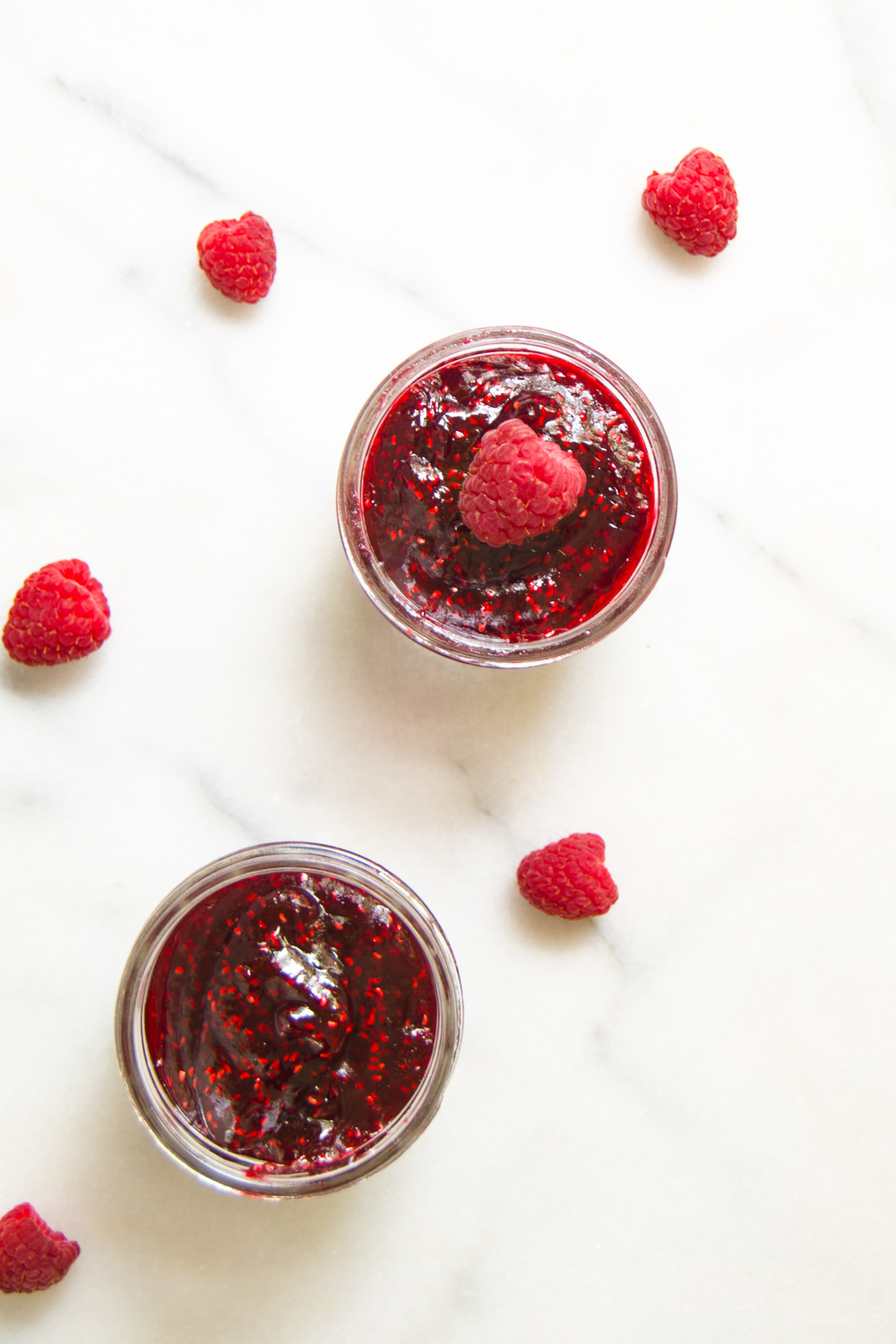 Homemade Organic Raspberry Jam
I have always been intimidated to make my own jam at home. What if it turned out awful? What if it got moldy from doing it myself at home? How long does it last? I had so many questions. Recently, we bought a Thermomix® TM6, and it has a super delicious recipe in the Cookidoo® database for making raspberry jam from scratch. I was surprised how easy it was to do. I even learned how to sterilize the glass jars to put my homemade jam inside. Homemade jam can last one or even up to two years, and once opened in the refrigerator up to 3 months.
With times being hard during the coronavirus pandemic this year, we have not always been able to find fresh berries. I had a stock supply of frozen fruit, and my organic frozen raspberries worked perfectly. It is nice to have some fruit preserved that will last us a while to use on our breads, cereal, desserts, etc.
Here is a video of my daughter Leila and I making our first homemade raspberry jam using our Thermomix®!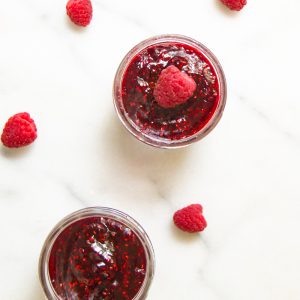 Raspberry Jam (adapted from Cookidoo®)
Ingredients
5

oz

frozen raspberries

1/2

cup

sugar

1

tbsp

pectin powder
Instructions
Boil your glass jars for 15 minutes.

Add the raspberries and sugar to your Thermomix and follow the cooking time.

Add the pectin and cook an additional 8 minutes.

Transfer to the jars and allow to cool before putting the lids on.
Disclaimer: "THERMOMIX," "VORWERK," "COOKKEY," and "COOKIDOO" are a registered trademark of VORWERK (or its affiliates). VORWERK does not support, authorize or endorse this site.
Please follow and like us: