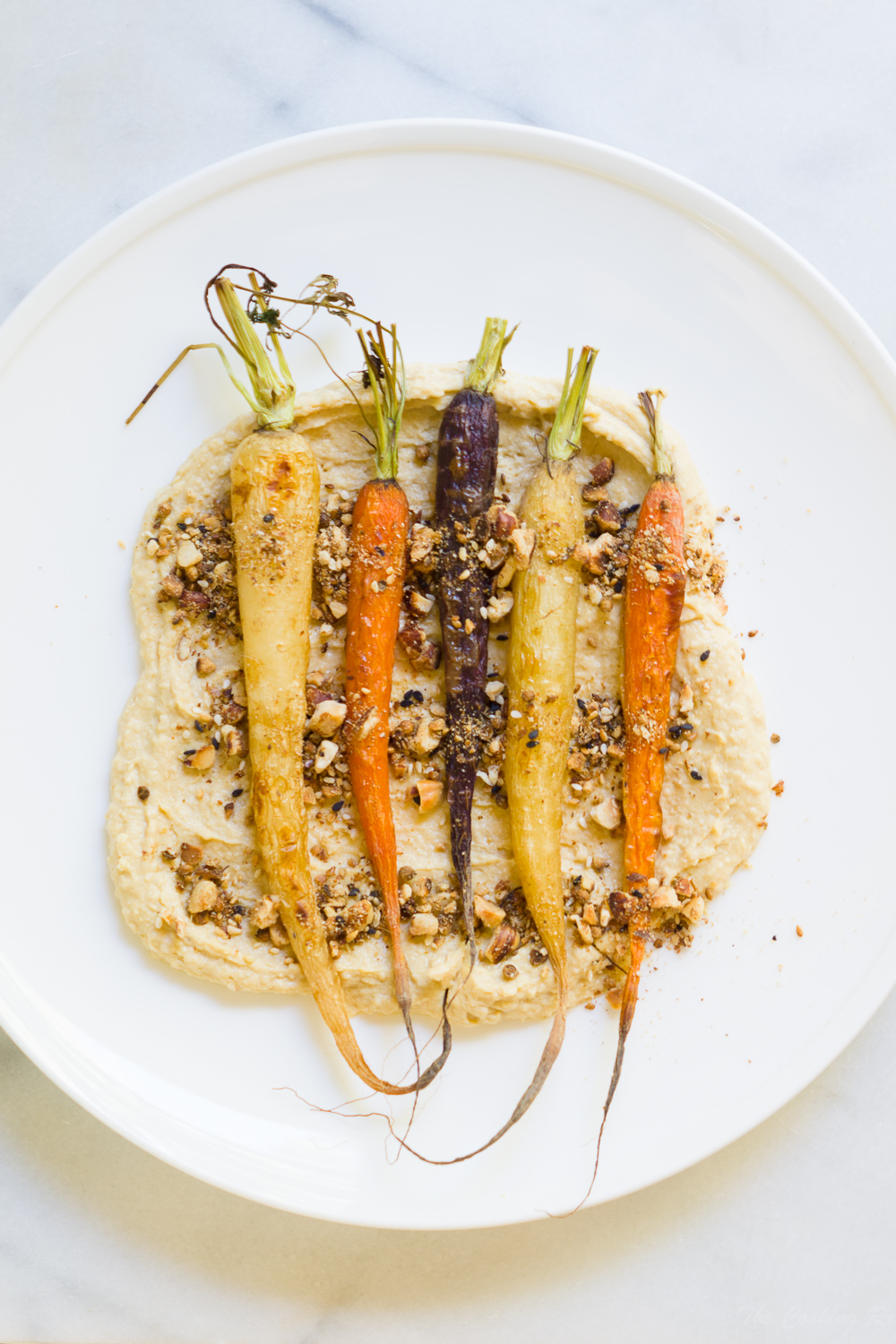 These maple roasted carrots are a simple, flavorful side that you can add to any dish. I personally love to snack on them with hummus and dukkah! These days, I love a super quick, easy, healthy, and flavorful recipe, and this one definitely makes the book. To beautify your plate, choose carrots of different colors, such as orange, purple and white. Did you know that the different colored carrots offer different health benefits?
Different colored carrots also taste different from each other, giving this simple oven roasted carrot dish some variation. The purple carrots are my favorite, since they are the sweetest! Next time you are at the grocery store, skip just buying plain old orange carrots and go for some color.
For this recipe, you will only need a few ingredients: carrots, olive oil, maple syrup and salt. Serve them alone as a side dish, or on a plate on top of hummus for a more fancy appetizer or snack!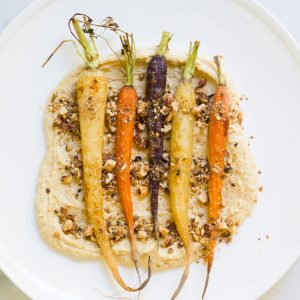 Maple Roasted Carrots
Ingredients
16

carrots of different color

2

tbsp

olive oil

1

tbsp

maple syrup

1/4

tsp

salt
Instructions
Preheat the oven to 400 degrees F.

Wash carrots well and pat dry.

Stir the maple syrup and olive oil together at the bottom of a mixing bowl, then add the carrots and toss together.

Spread the carrots in one layer on a sheet pan and sprinkle with salt.

Bake in the oven for 20 minutes, until tender.
Please follow and like us: