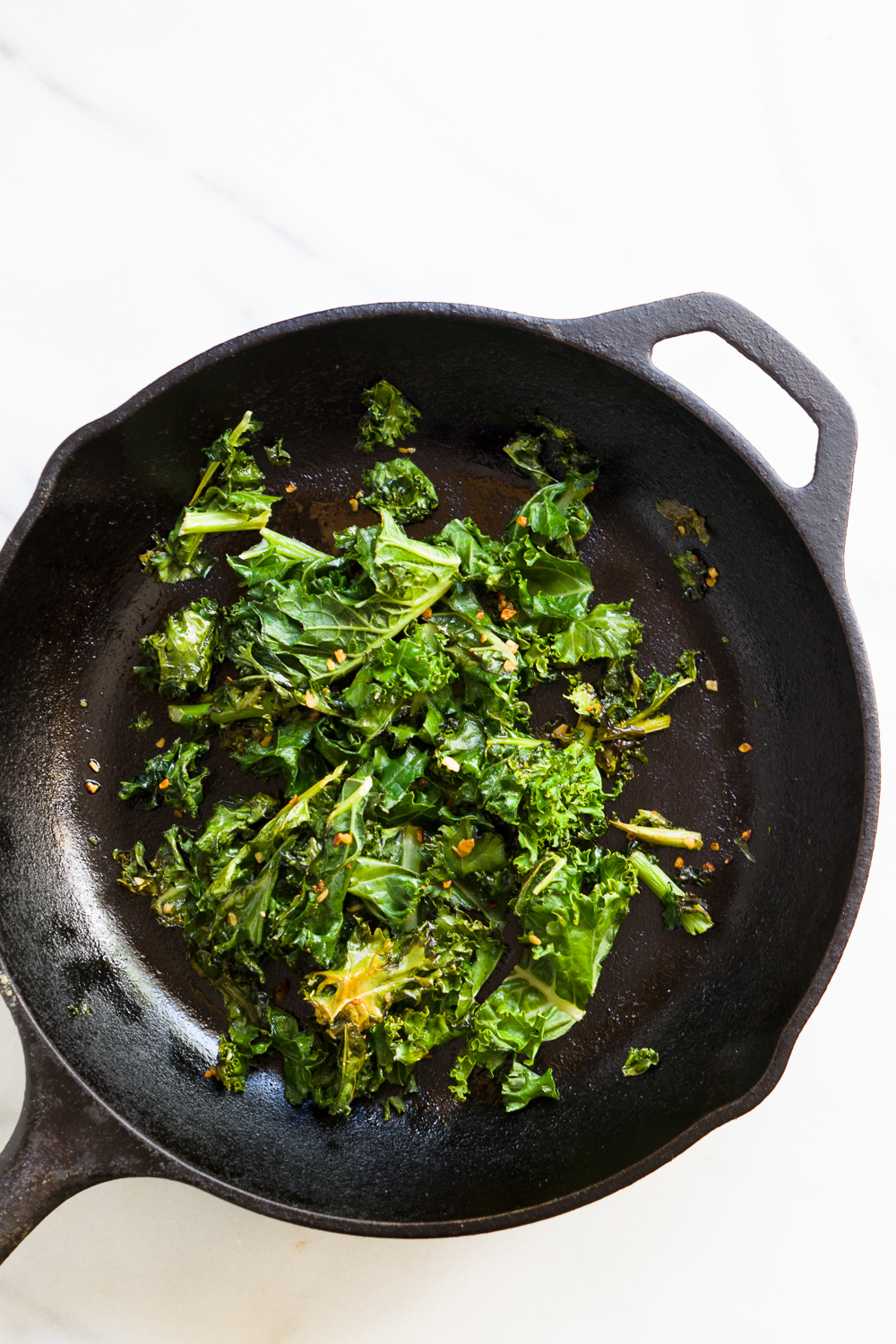 Kale sautéd in a skillet with a bit of olive oil and some minced garlic is one of my favorite sides. Why? It is really quick and easy to prepare, it is flavorful, and my toddler loves it because in the end some of the kale turns into crunchy "kale chips." Some people don't like kale because of its bitter taste. Although I have not tried the massage method to take away some of the bitterness, with this recipe it does not need it. The garlic flavor is very powerful, and if you love garlic you will love this kale recipe!
Kale is known as a super green, because it is packed full of nutrients and an incredibly healthy food. It is high in vitamins A, C and K, and contains protein and fiber. It also has antioxidants known to protect against macular degeneration.
I suggest serving this garlic kale side with fish, chicken or tofu for a healthy vegetable side. Squeeze some lemon on top of the kale for extra flavor!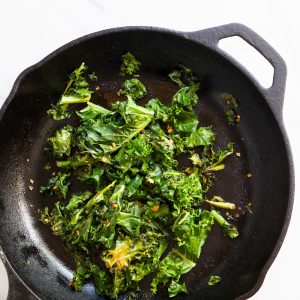 Sautéd Kale with Garlic
Ingredients
1

tbsp

olive oil

4

cloves

garlic, minced

1

bunch

kale

Salt and pepper, to taste
Instructions
Wash the kale and use a knife to strip out the hard stem by slicing down the stem on either side.

Chop the remaining kale leaves.

Heat the oil in a skillet over medium heat.

Add the garlic and kale and cook for about 8 minutes, stirring occasionally, until kale starts to become crispy.

Sprinkle with salt and pepper to taste.
References:
Kale: Nutrition, Types, and Cooking – https://www.webmd.com/food-recipes/kale-nutrition-and-cooking#1
Please follow and like us: