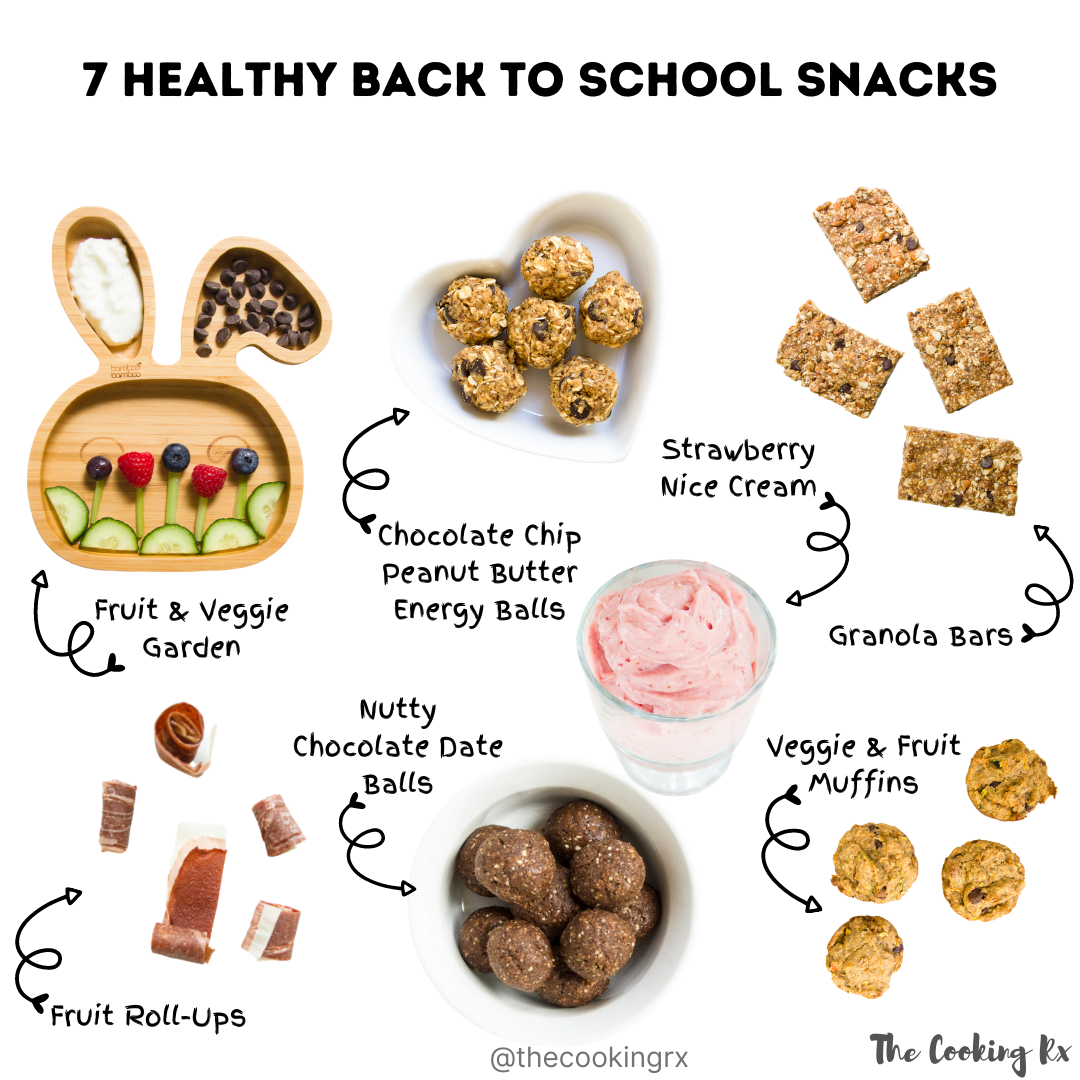 7 Healthy Back to School Snacks
It is already time to go back to school, and this year is definitely a special one! Because of COVID-19, many parents are homeschooling their children (with or without wanting to!), and the pressure is on to help with school work, classtime, and still prepare healthy meals and snacks. I put together a back to school healthy snack guide to give you some ideas and recipes for healthy snacks the kids will love (and parents too!). These snacks are perfect to grab in-between Zoom meetings, and boost energy levels for the students and parents. Teachers, these are for you, too.
Watch my YouTube video below to see step-by-step tutorial on a few of the healthy back to school snacks below.
Fruit Roll-Ups: https://cookidoo.thermomix.com/recipes/recipe/en-US/r238848
Fruit & Veggie Garden: Plain yogurt, chocolate chips, raspberries, blueberries, celery and cucumber.
Nutty Chocolate Date Balls: https://www.mysanfranciscokitchen.com/nutty-chocolate-date-balls/
Strawberry Nice Cream: http://www.thecookingrx.com/strawberry-nice-cream/
Chocolate Chip Peanut Butter Energy Balls: http://www.thecookingrx.com/no-bake-chocolate-chip-energy-balls/
Homemade Granola Bars: http://www.thecookingrx.com/basic-energy-bars/
Fruit & Veggie Muffins: https://cookidoo.thermomix.com/recipes/recipe/en-US/r238849
I make all of these healthy snacks in my Thermomix® – to learn more, send me a message ( I am a Thermomix® USA consultant!).
Wishing everyone a healthy and successful year at school.
Please follow and like us: