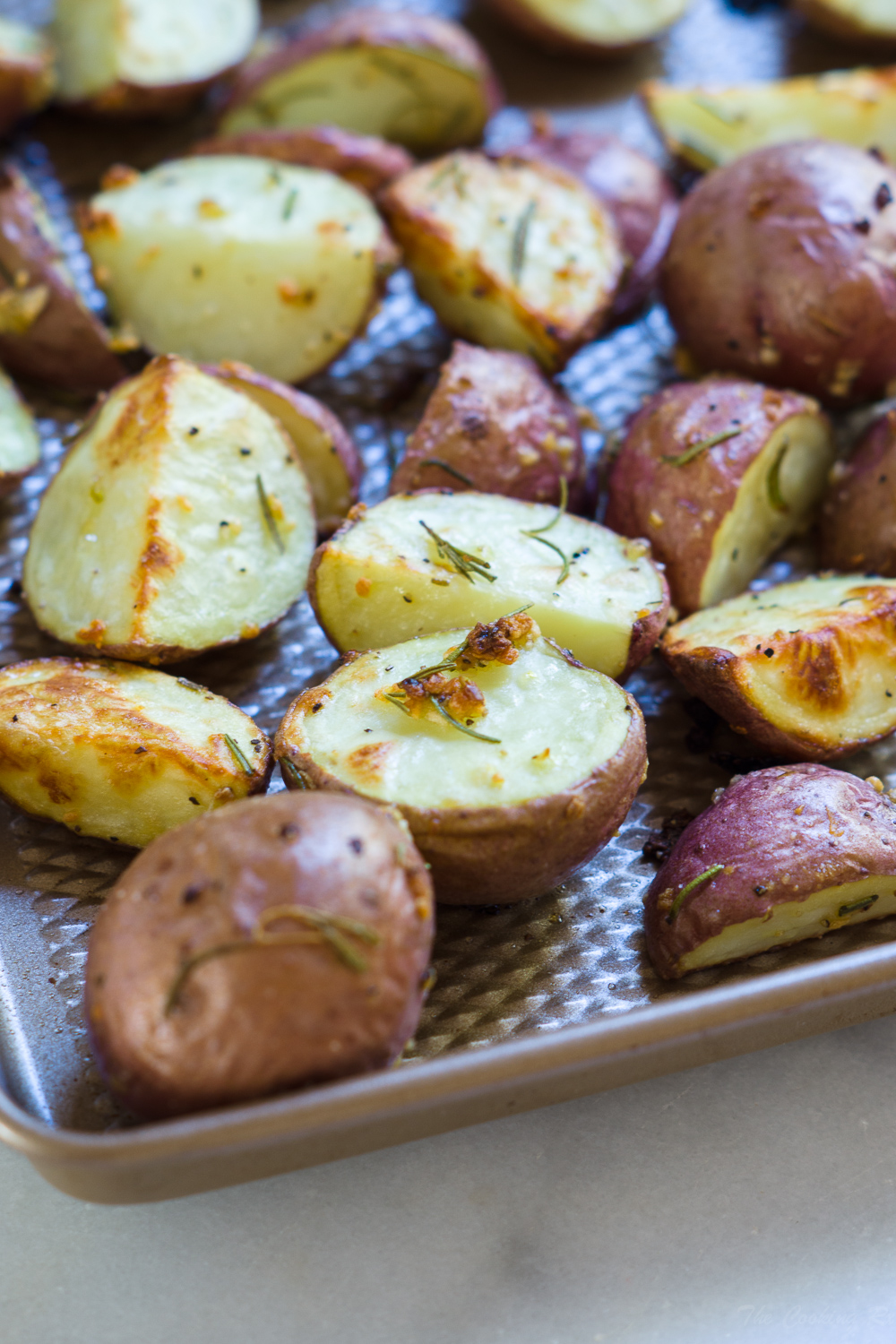 Roasted Rosemary Garlic Red Potatoes
These oven-baked red potatoes are soft and creamy on the inside, and crisp on the outside. They are full of delicious garlic rosemary flavor. This is one of my favorite potato recipe, hands down. It is a major comfort food for me, and when they come out of the oven I can't stop eating them. One of the reasons I love this roasted red potato recipe is that is goes with almost any main dish. Red potatoes are high in vitamin B6, which supports a healthy nervous system, as well as potassium and fiber.
Make sure to buy organic red potatoes, if you can, because they taste the best with the peel left on. Just wash them well before preparing. Not only do red potatoes taste better with the skin on, the potato skins have more nutrients than the flesh itself!
You guys, my first baby is growing up 🙁 We are going to take a tour of her kindergarten that she will attend this year today, and I am in disbelief. Where did the last 5 years go?! It has been such an unbelievable experience being her mom and getting to see her go through all of the different stages of life. Hopefully she loves her new school and today goes well!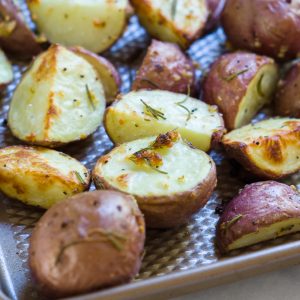 Roasted Rosemary Garlic Red Potatoes
Ingredients
12

red potatoes, washed and halved

2

tbsp

olive oil

1

tbsp

fresh rosemary

4

garlic cloves, minced

Salt and pepper
Instructions
Preheat the oven to 400 degrees F.

Add the potatoes, olive oil, garlic, rosemary, salt and pepper to a mixing bowl and mix well until all potatoes coated.

Pour the potatoes onto a baking sheet and bake in the oven for 25 to 30 minutes, until starting to brown.
Please follow and like us: