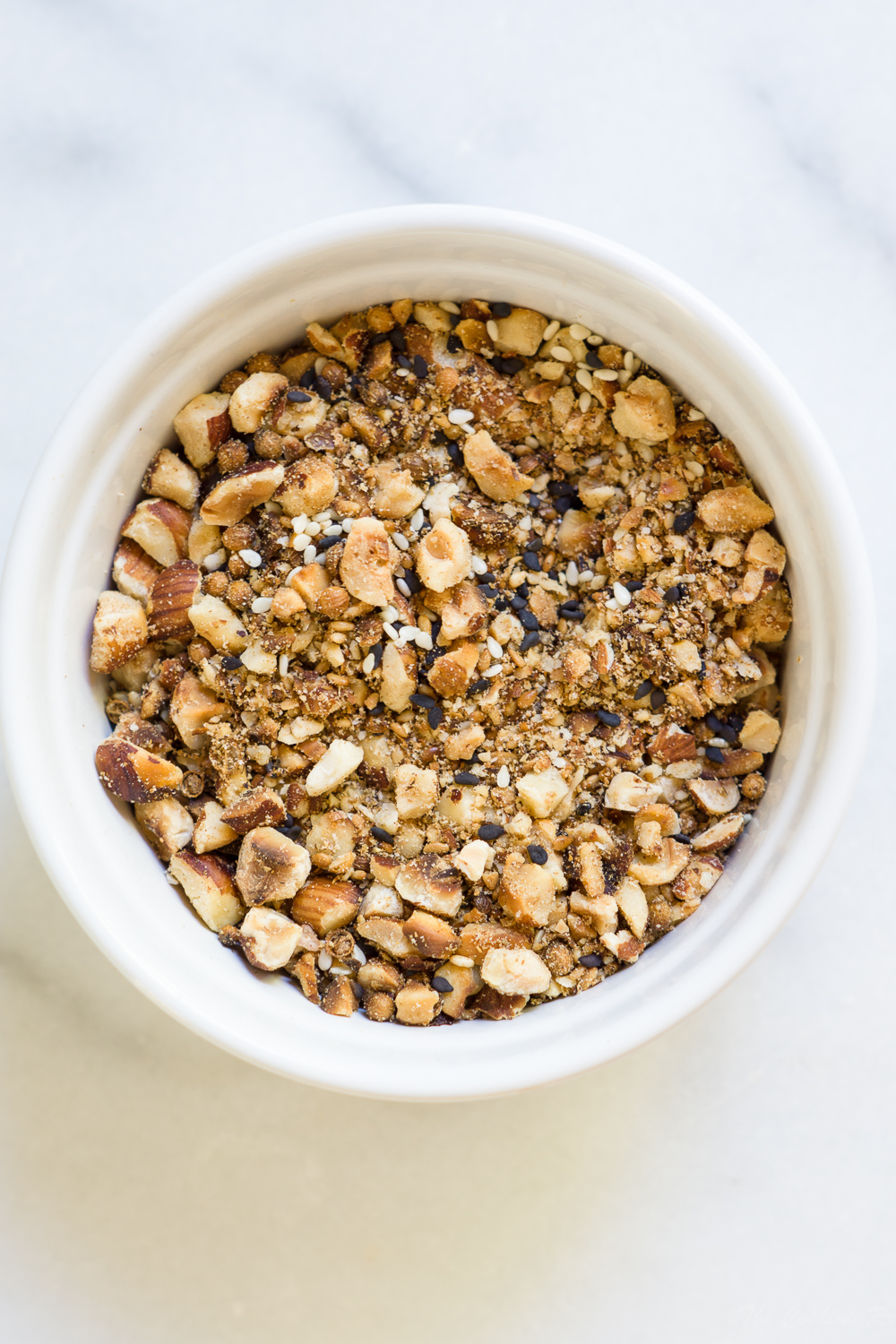 Before seeing it at Trader Joes, I had never heard of dukkah before. Boy, was I missing out! I now have a glass jar full of homemade dukkah (or duqqa) on my counter stocked next to my spice rack at all times. If you aren't familiar with dukkah, it is an Egyptian nut and spice mixed used for dipping or topping vegetables or meats. Dukkah is also great for using as crusts on meat or fish. It is crunchy and earthy in flavor. My favorite way to use dukkah is in a bowl of olive oil on the lunch or dinner table for dipping bread, and sometimes for a quick snack.
Now, I have seen many variations of dukkah, but I will give you the basic recipe. Typically hazelnuts and almonds are chopped up and mixed with sesame seeds, coriander, cumin, salt and pepper. If you are curious about other dukkah variations, I have seen other nuts used, as well as herbs like mint and thyme.
You can toast the nuts and seeds in a skillet first, or pulse them in a blender raw. Control how coarse you want your dukkah (or how crunchy) by pulsing your blender. Be careful not to blend too much or you will end up with a paste.
Enjoy!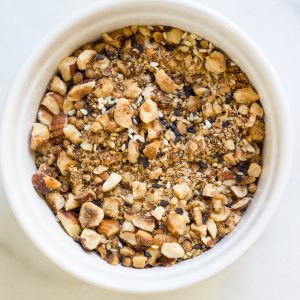 Homemade Dukkah
Ingredients
1/4

cup

chopped hazelnuts

1/4

cup

chopped almonds

2

tbsp

sesame seeds (white or black)

1

tbsp

whole coriander (or 1 tsp ground)

1

tsp

ground cumin

1/4

tsp

salt

1/4

tsp

fresh ground pepper
Instructions
In a skillet greased with olive oil, add the nuts and toast them over medium heat for a few minutes until starting to brown.

Add the nuts and remaining ingredients to a blender or food processor and pulse a few times.
Please follow and like us: