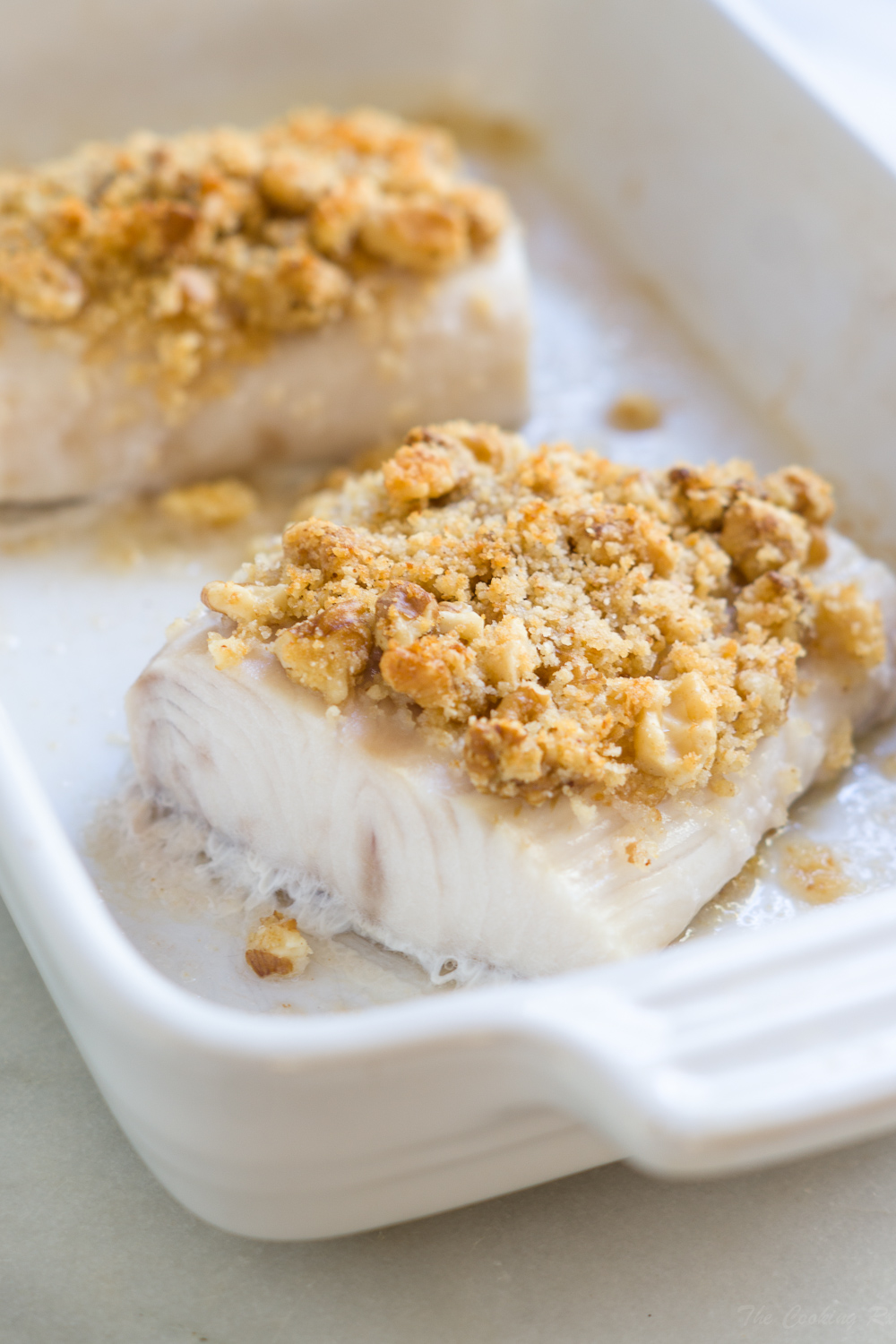 The very first time I had fish was in Malibu in my early twenties with my then-boyfriend now-husband. It was a white fish with a walnut crust, and it tasted so light, buttery and delicious, I immediately fell in love. To this day, it was one of the best fish recipes I have ever tried. Now I like to make it at home, and it is so easy. It takes about 30 minutes from start to finish. You can replace the Mahi-Mahi with any white fish, and double or triple the recipe if you are serving more people.
Fun little fact – did you know that Mahi means "strong" in Hawaiian? You will find Mahi-Mahi in places like near the Hawaiian coast. These fish get to around 50 pounds! They are packed with protein and healthy fats, so dig in.
Today was a rare occurrence – we left the house! Since we have a 3 month old baby, it felt like packing for a week-long vacation, but after a few hours we all got into our car and headed for the beach. I forgot to pack one of the most important things, my daughter's beach toys…but she found a shovel left at the beach and was happy in the end. Of course, having to keep an eye on a dog, a toddler, and a baby was not the most relaxing trip, but they all had fun and it put a smile on our face. The fresh air and scenery was nice, as always. Driving home, we felt pretty tired from all of the preparation and the outing itself, but I am sure proud of us for getting out! Annnddd its the off-season, so we pretty much had the entire beach to ourself – score!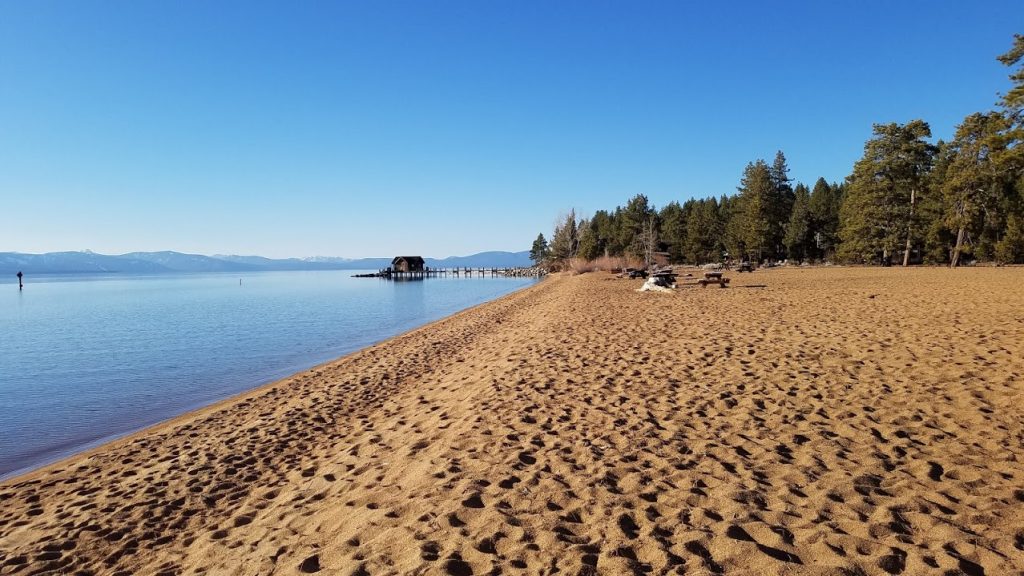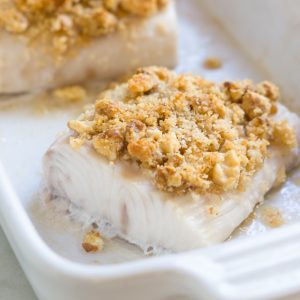 Walnut Crusted Mahi
Ingredients
2

tbsp

butter, melted

1/4

cup

chopped walnuts

1/4

cup

breadcrumbs

2

tbsp

coconut milk

2

Mahi-Mahi fillets

Salt and pepper
Instructions
Preheat oven to 425 degrees F.

Lay the Mahi fillets onto a greased baking pan. Brush with coconut milk and sprinkle with salt.

In a bowl, mix the melted butter, walnuts, and breadcrumbs.

Bake the fillets in the oven for 10 minutes, then remove and spread the walnut mixture on top of each fillet.

Place back into the oven and back another 10 to 15 minutes, until flakes easily with a fork.
Please follow and like us: