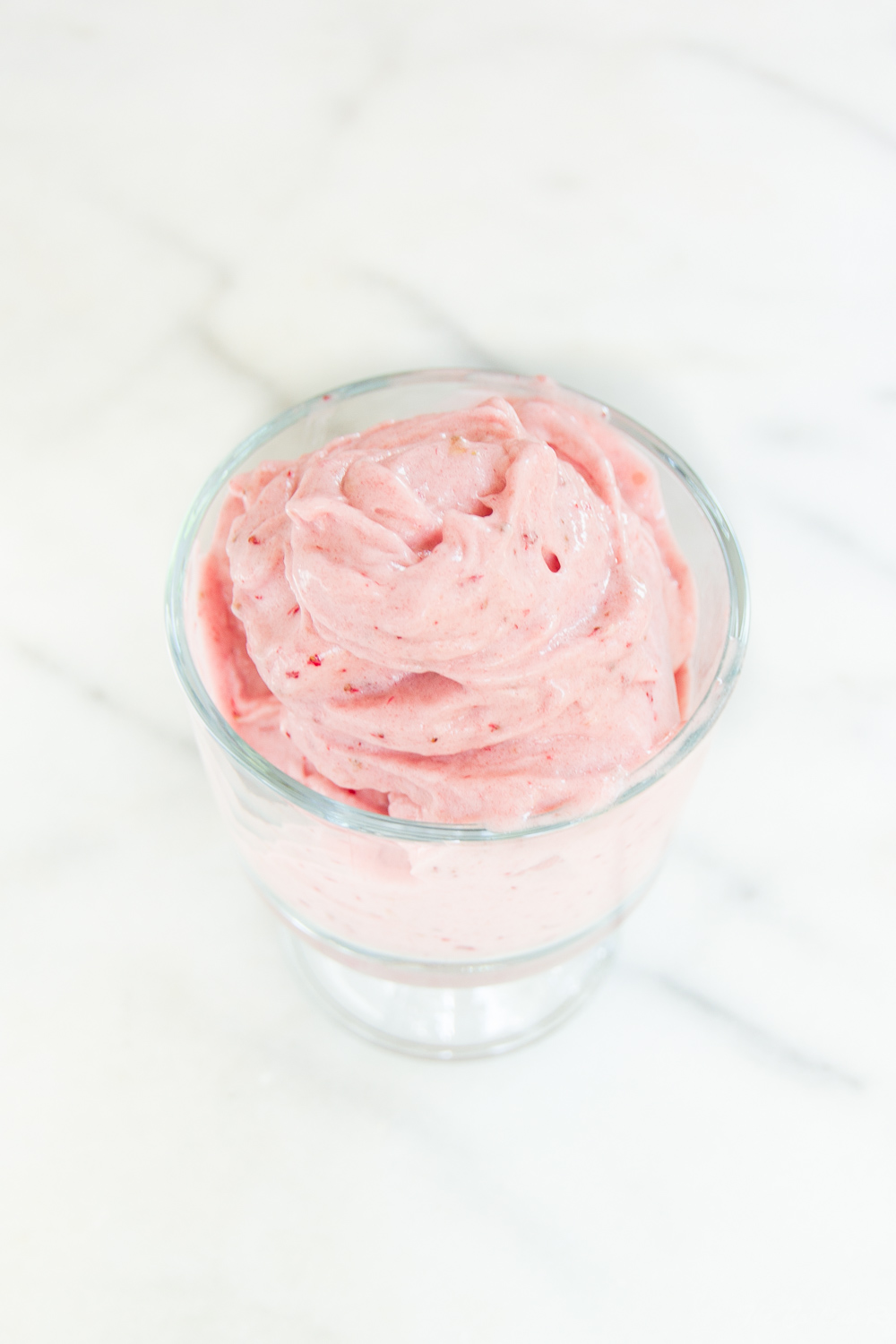 What is your favorite nice cream flavor? My whole family loves nice cream, and strawberry is one of our top favorites. If you have not tried nice cream before, it is similar to ice cream except instead of heavy whipping cream, frozen bananas are used to make a creamy base. Then, it is flavored with any flavorings you want! The key to perfect nice cream that doesn't turn out to be a drippy mess is frozen ingredients and a good appliance. I have used a few different blenders/appliances to make nice cream, and hands down the Thermomix® is the best – it is a beast! The motor handles the frozen fruit without a sweat, and in less than 30 seconds you get perfect, fluffy strawberry nice cream! Best if served right after making it.
No added sugar, no artificial sweeteners, no colorings – simply a pure, natural and healthy dessert!
For questions about Thermomix® or this recipe, send me a message or leave me a comment! I am a Thermomix® USA consultant.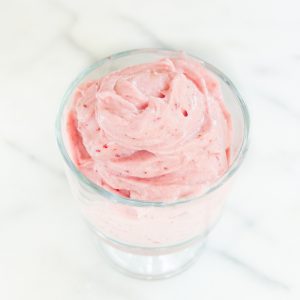 Strawberry Nice Cream
Ingredients
2

small bananas, sliced and frozen

3

frozen whole strawberries
Instructions
Add the frozen bananas and strawberries to a Thermomix® mixing bowl (or blender) and blend at speed 4 for 30 seconds.
Disclaimer: I am a Thermomix® consultant and sell them as an independent business. "THERMOMIX," "VORWERK," "COOKKEY," and "COOKIDOO" are a registered trademark of VORWERK (or its affiliates). VORWERK does not support, authorize or endorse this site.
Please follow and like us: