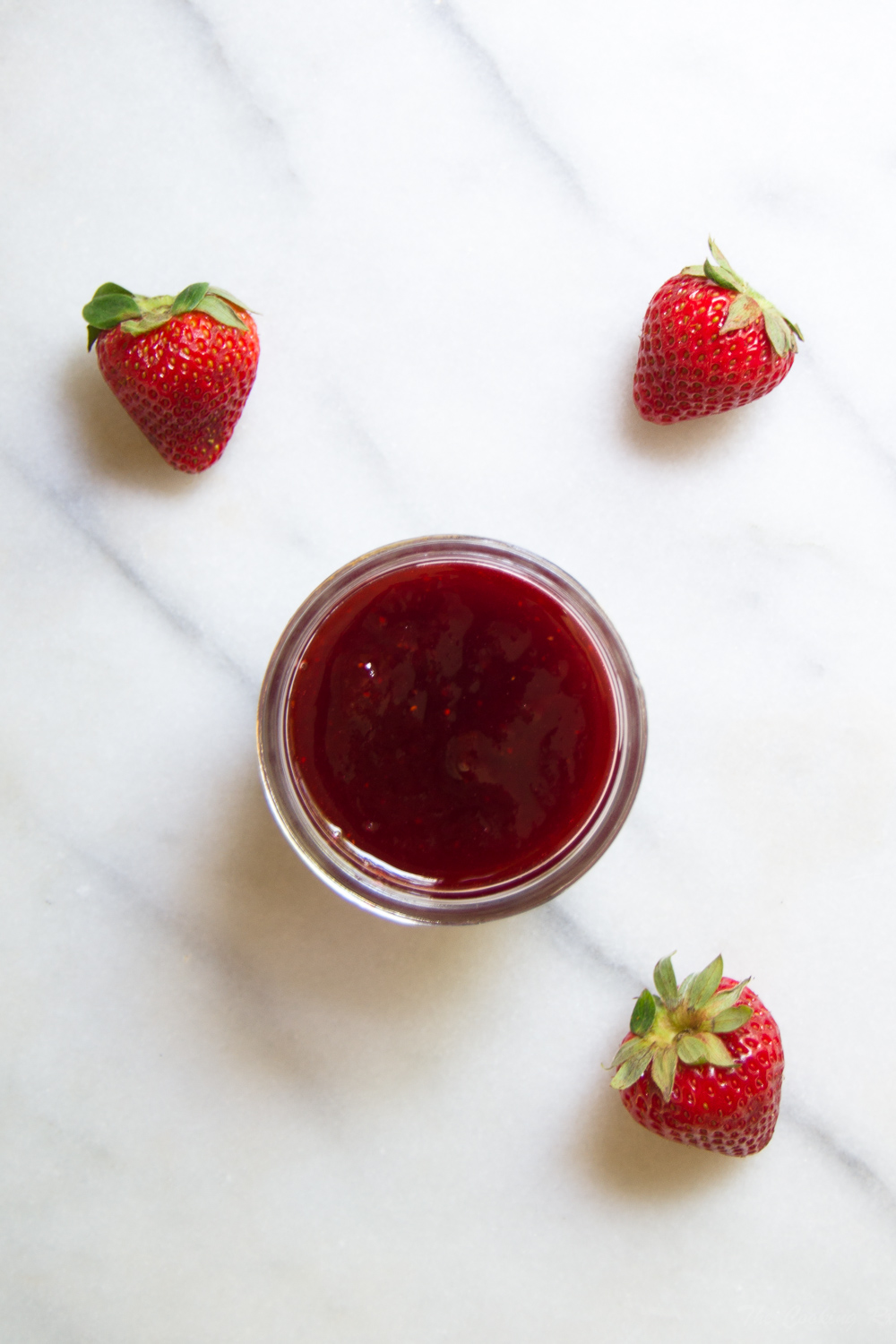 My favorite jam flavor is strawberry! I love it on everything: pancakes, bagels, toast, even cereal. Ever since I got my Thermomix®, I have been making jam all of the time because it is super easy and comes out perfectly every time. Guess what? You can make delicious jam WITHOUT pectin. There is pectin naturally found in fruit, and usually it is used with fruits with a low pectin content. By lowering the pH using lemon juice, the pectin in the fruit with naturally form bonds the same way as if you were to add pectin to the jam. In this simple strawberry jam recipe, I do not use pectin.
By the way, you can use fresh or frozen fruit in this recipe!
What is your favorite jam flavor?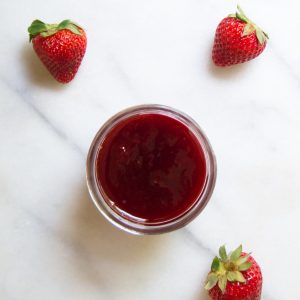 Strawberry Jam
Ingredients
2

cups

strawberries

1/2

lemon, juiced

1

cup

sugar
Instructions
Add all ingredients to a Thermomix® mixing bowl and set to 35 minutes, Varoma temperature, speed 1.
Disclaimer: I am a Thermomix® consultant and sell them as an independent business. "THERMOMIX," "VORWERK," "COOKKEY," and "COOKIDOO" are a registered trademark of VORWERK (or its affiliates). VORWERK does not support, authorize or endorse this site.
Please follow and like us: