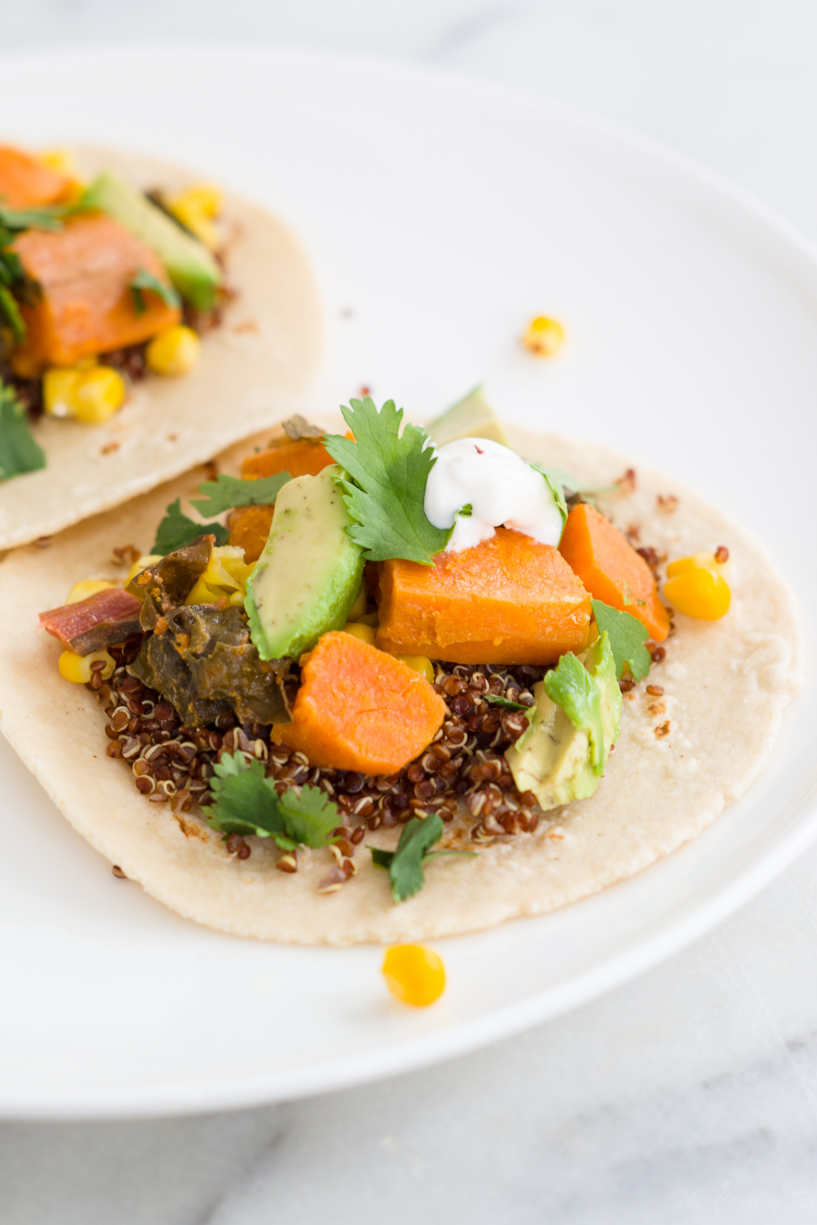 Quinoa Sweet Potato Tacos
It wasn't until fairly recently that I started experimenting with vegetables in my tacos. One time we ordered vegetarian tacos from a local restaurant, and they blew me away. They were so flavorful and tasty! I was always a chicken taco lover, but have come a long way since then after discovering how delicious veggies can be in tacos too. Quinoa is an excellent source of protein, and sweet potatoes are packed with fiber and vitamins. In this vegetarian taco recipe, I add chopped chard into the quinoa when I cook it to add some healthy greens.
Some toppings you can add are: corn, red onion, fresh cilantro, guacamole or avocados, salsa, or sour cream. What are your favorite taco toppings?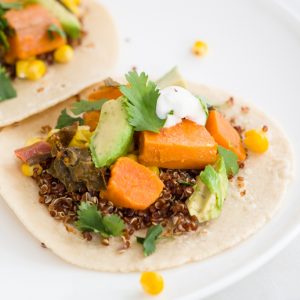 Quinoa Sweet Potato Tacos
Ingredients
2

tbsp

olive oil

2

sweet potatoes, peeled and diced

1

cup

quinoa

2

cups

water

1

cup

corn

1

chard leaf with stem, chopped

2

avocados, diced

fresh cilantro, sour cream and salsa for topping

Corn or flour tortillas
Instructions
Preheat the oven to 400 degrees F.

Toss the sweet potatoes with the olive oil and sprinkle with salt and place on a baking sheet.

Bake for about 30 minutes, until tender.

In the meantime, bring 2 cups of water to a boil and add the quinoa and chard. Cook for 20 minutes on low heat.

Arrange the tortillas on a plate and top with quinoa, sweet potatoes, avocado, corn, cilantro, sour cream and salsa.
Please follow and like us: