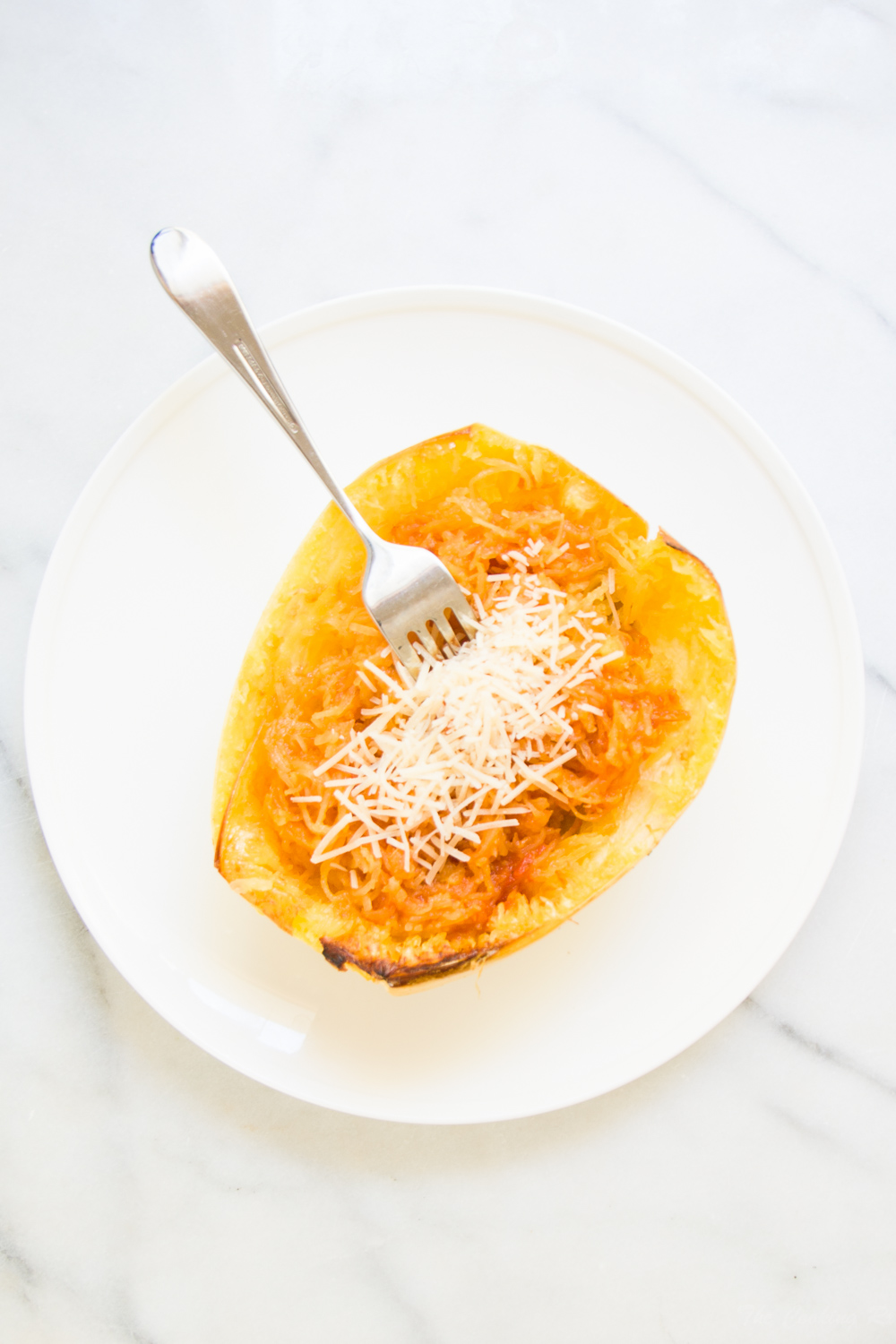 Marinara Spaghetti Squash
Some days, I am in the mood for something very simple to eat. The hardest part about this spaghetti squash recipe is cutting open the spaghetti squash! It took me like 10 minutes to cut the thing open. Any tips?? After that, it was smooth sailing. Just rub some olive oil on the cut squash, sprinkle a little salt, and roast them "face down" on a baking pan in the oven for about 25 to 30 minutes. Once they start browning, you know they are done.
If you have never made spaghetti squash before, it is really easy and fun to scrape the "noodles" out of the squash. Once they are cooked, gently scrape the sides with a fork and you will see noodles appear before your eyes. It is like magic!
My favorite topping for spaghetti squash noodles is marinara sauce and Parmesan cheese. How do you like to eat spaghetti squash?
Enjoy this simple roasted spaghetti squash recipe!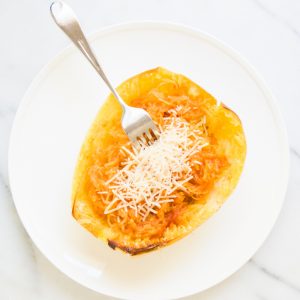 Marinara Spaghetti Squash
Ingredients
1

spaghetti squash

2

tbsp

olive oil

Salt and pepper, to taste

2

cups

marinara sauce
Instructions
Preheat the oven to 400 degrees F.

Slice the squash in half, then remove the seeds and pulp.

Coat the insides with olive oil, sprinkle with salt and pepper, and turn them flat side down onto a baking pan.

Bake in the oven for 25 to 30 minutes, until the tops are browning.

Comb out the noodles with a fork in a downward motion.

Toss with marinara sauce.
Please follow and like us: