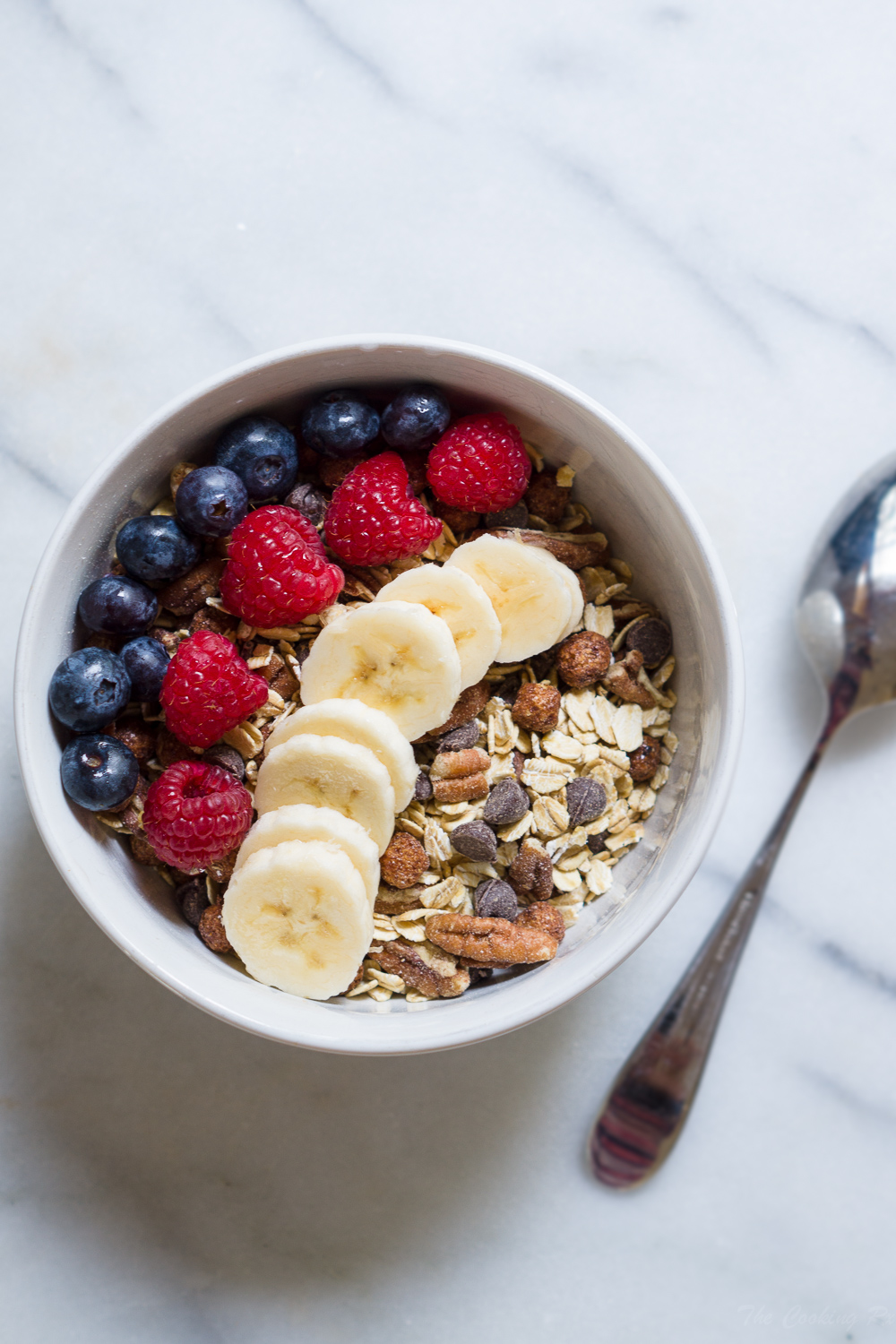 I can eat this chocolate pecan muesli every day and never get tired of it! It gives me so much energy that lasts, and the power I need for a good start on my day. For my homemade muesli, I use organic rolled oats, ground flax seeds, dark chocolate chips, pecans, and sometimes I add cranberries or raisins, chocolate corn puffs or rice cereal, and cacao nibs. Almond milk is my favorite liquid to add, but you can use any milk you want or even a dollop of plain yogurt on top! Finally, I top it off with fresh berries and bananas.
Having a baby is funny. You get into some kind of a routine, and get used to things that seem like the norm of daily life, and then it all of a sudden changes. Sofia is sleeping 6 hours now, and the last few nights have been amazing in terms of the amount of sleep we have all been getting! I am appreciating it now, because I know that once the teething phase starts, the sleep might not be so good.
Some days have been harder than others. It has been like an emotional rollercoaster. Some days I feel like nothing gets done, and things go backwards. Today was a great day, and I got 10x more done than usual – bills got paid, mail got done, grocery shopping and some cleaning were done, and there were lots of baby snuggles. As they say, you have to take things one day at a time, for you never know what the next day will bring!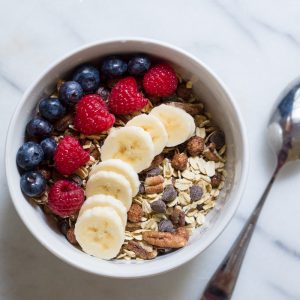 Mom's Power Muesli
Ingredients
1/2

cup

organic rolled oats

1

tbsp

flax seeds

1

tbsp

chocolate chips

1

tbsp

chopped pecans

2

tbsp

raspberries

2

tbsp

blueberries

1/2

banana, sliced
Instructions
Mix together the oats, flax seeds, chocolate and nuts in a bowl.

Top with fresh fruit and enjoy with your favorite milk or yogurt.
Please follow and like us: