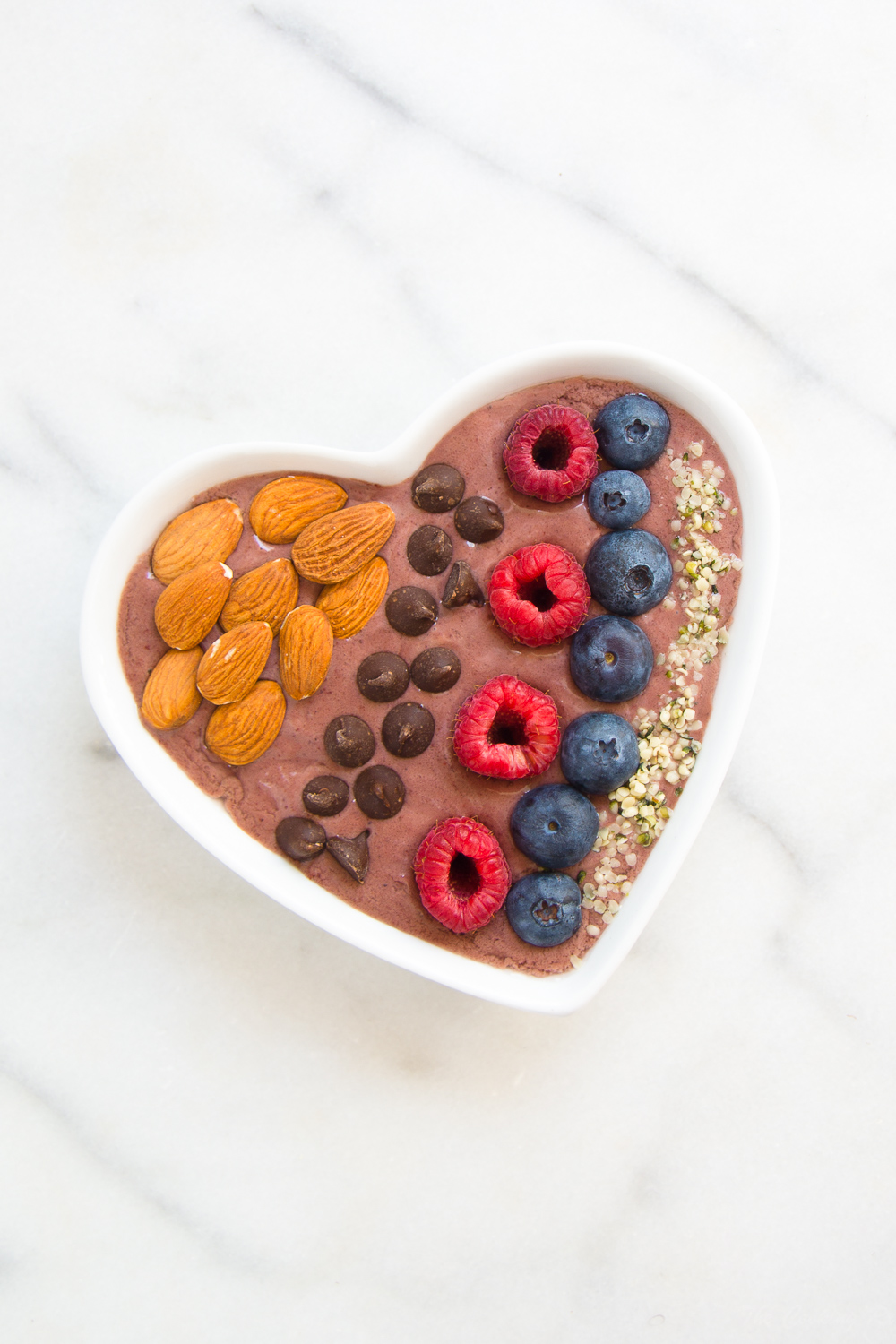 I used to make smoothie bowls before to boost my immune system and make sure I was eating enough fruits and or vegetables. Now I make them to not only boost my immune system, but also my energy levels! Having everyone at home these days has been a little exhausting, since our days are now very busy and the nights are still rough with a 5 month old not sleeping through the night. I feel so much better when I make on of these açaí bowls!
You can find frozen açaí packets in the freezer section of your grocery store. I blend them with bananas, or any other frozen fruit. To get a thick consistency, you need to use as much frozen fruit as possible. I used my Thermomix® blend mode to blend the ingredients to smooth perfection. In this recipe, I just used bananas and some yogurt for the açaí bowl base, and used fresh fruit, nuts and seeds for the toppings. The toppings are the best part! Not only do they look pretty, but they are delicious too 🙂
What are your favorite smoothie bowl toppings?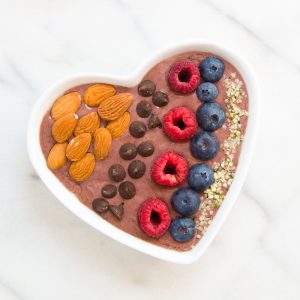 Banana Açaí Bowl
Ingredients
1

frozen açaí packet

1

banana (frozen is better)

1/2

cup

plain yogurt

Raspberries, blueberries, almonds, chocolate chips, hemp seeds for topping
Instructions
Blend the açaí, banana and yogurt and top with toppings.
"THERMOMIX," "VORWERK," "COOKKEY," and "COOKIDOO" are a registered trademark of VORWERK (or its affiliates). VORWERK does not support, authorize or endorse this site.
Please follow and like us: