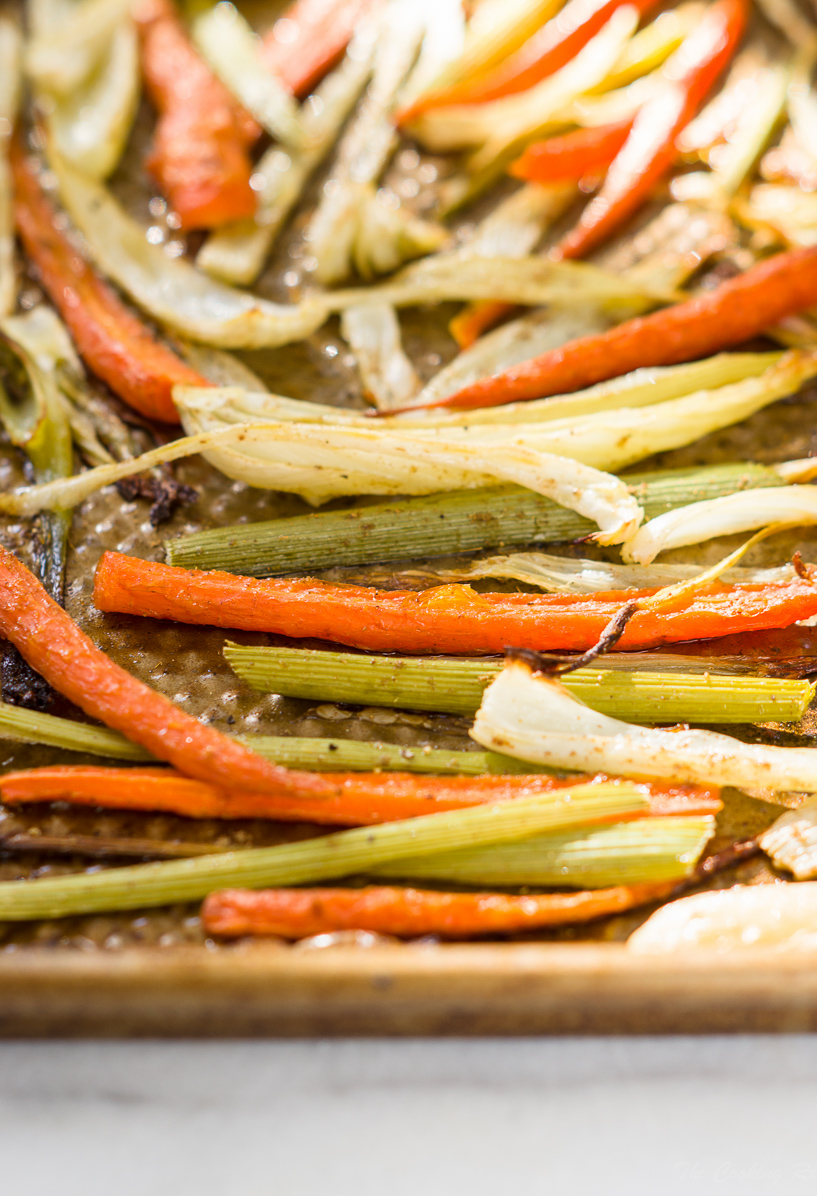 Roasted Cumin Carrots and Fennel
The first time I had this roasted carrot and fennel side dish was when my husband cooked it for me when we were on vacation. The funny thing is I don't even remember where we were exactly, but I remember him cooking this dish because it was SO GOOD. I have never had roasted carrots and fennel before that day, and couldn't believe the incredible flavors I had been missing out on. The key to making this side dish a success, I think, is a lot of olive oil and cumin. Don't be shy!
As you probably know, carrots are considered a super food for the eyes. They are packed with beta-carotene, which is converted to vitamin A in our bodies. Vitamin A helps lower the risk of cataracts. Fennel has been widely known to help with digestion issues, although there aren't many studies with strong evidence and it is mostly anecdotal. There are studies, however, showing its benefit in breastfeeding women to help with colic in newborns.
Make sure to roast then until they are nice and soft! The fennel stalks won't get very tender, so add them if you like some crunchiness, otherwise just use the bulbs for this dish. Cooking time will depend on how thin you chop the veggies, so keep an eye on them throughout the cooking process.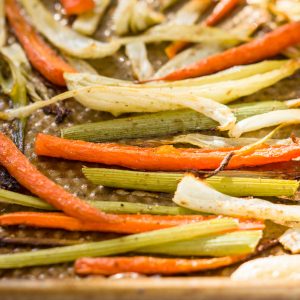 Roasted Cumin Carrots and Fennel
Ingredients
2

fennel bulbs, chopped

4

carrots, chopped

2

tsp

cumin powder

2

tbsp

olive oil

1/2

tsp

salt

1/4

tsp

pepper
Instructions
Preheat oven to 375 degrees F.

Toss the chopped fennel bulbs, carrots, olive oil, cumin, salt and pepper in a large mixing bowl.

Transfer to a 9×13 inch baking sheet and bake for 30 minutes, or until slightly browned and tender.
References
Health Benefits of Carrots – https://www.webmd.com/food-recipes/benefits-carrots#1
Please follow and like us: