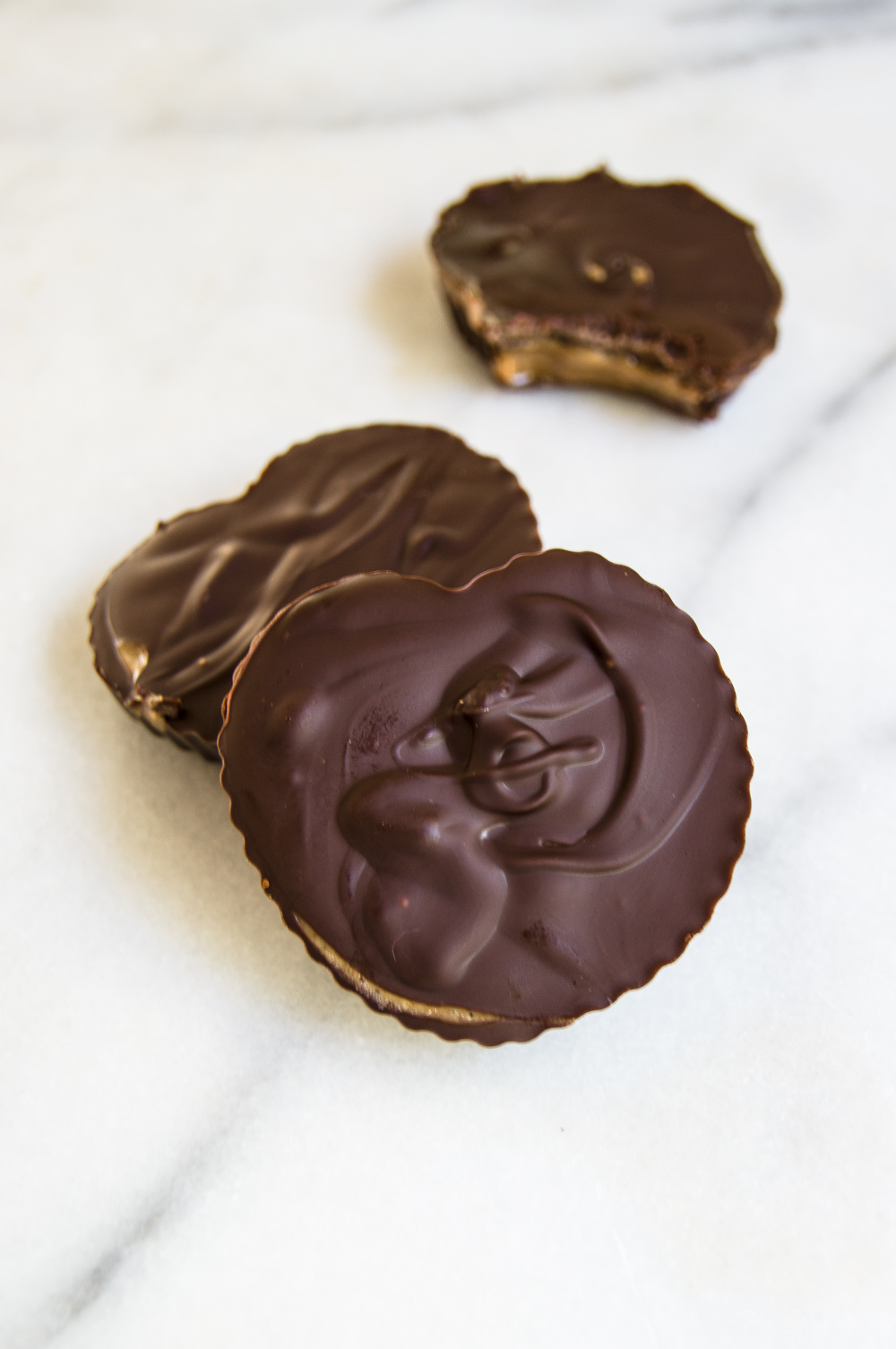 Homemade Chocolate Almond Butter Cups
Chocolate peanut butter cups were my favorite candy growing up. I always used to sneak some in mom's basket at the grocery checkout! Fast forward many years later, I still love chocolate mixed with nut butters. I love to make my own chocolate almond butter cups at home, using either a medium or dark chocolate. There are no preservatives or artificial flavorings, just chocolate, coconut oil and almond butter! These almond butter cups are almost always in my fridge or freezer for a delicious snack!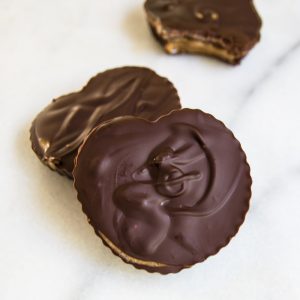 Chocolate Almond Butter Cups
Ingredients
6

tbsp

almond butter

1

cup

chocolate chips

1

tbsp

coconut oil
Instructions
Add the chocolate chips and coconut oil to a glass bowl and melt using the double boiler method or in the microwave at 30-second intervals.

Line a muffin pan with silicon baking cups.

Add 1 to 2 tablespoons of melted chocolate to the bottom of each cup.

Add 1 tbsp almond butter on top of the chocolate in each cup.

Add 1 to 2 tbsp melted chocolate on top of the almond butter.

Chill in the refrigerator or freezer for 1 hour.
Please follow and like us: