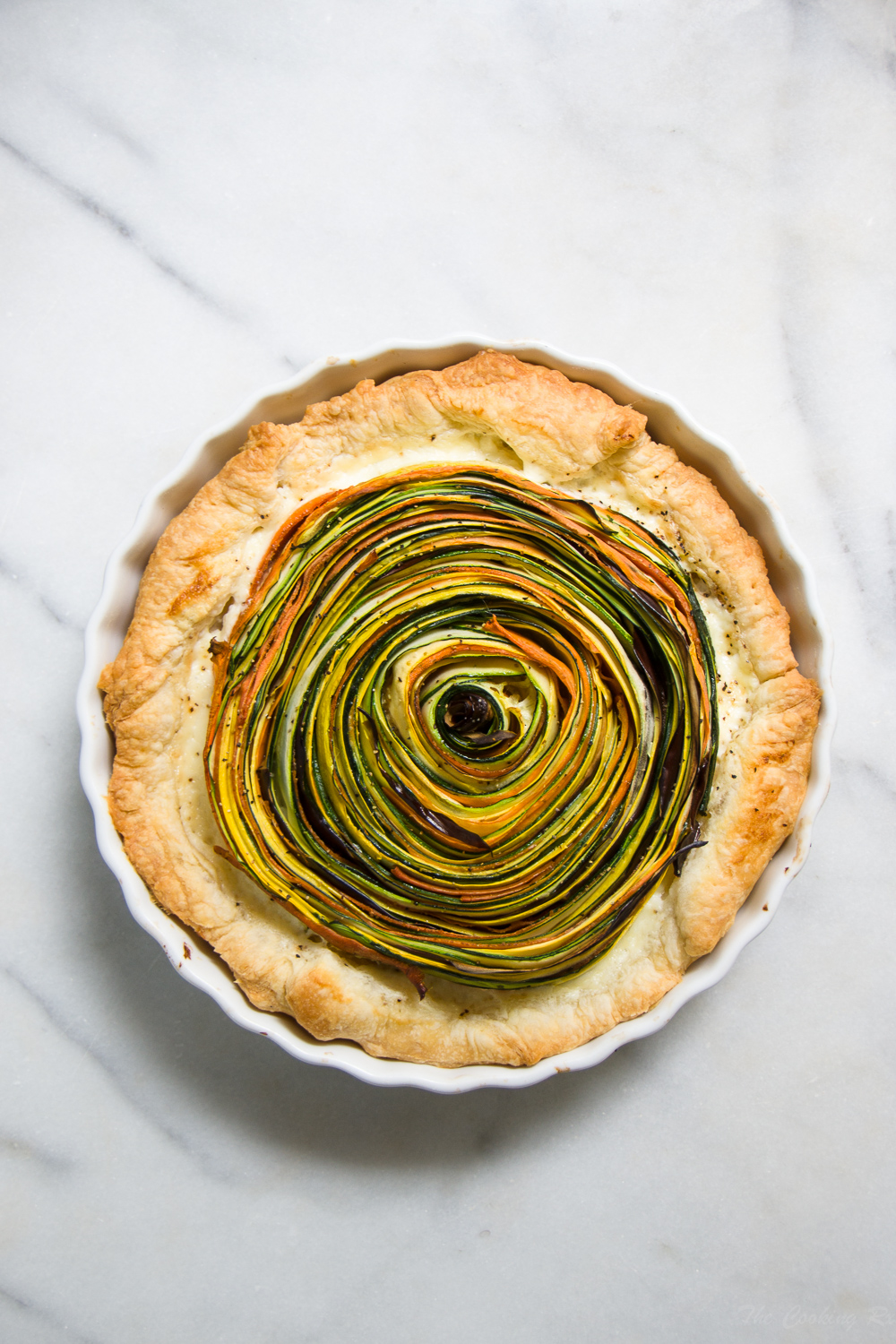 Roasted Vegetable Flower Tart
The tart is a labor of love, but the end result is very satisfying! The creme fraiche is a delicious base, and squash and carrot peels are wrapped around each other to form a beautiful flower. This last time, I attempted to add some eggplant for color purposes, but I actually do not recommend adding it because it seemed to give the tart a tough texture and did not cook as softly as the other vegetables, even after 45 minutes in the oven. The purple color is beautiful, but not worth ruining the tart! Stick with easier vegetables to cook, like squash and carrots. Arranging the peels takes some time, but it will be worth it 🙂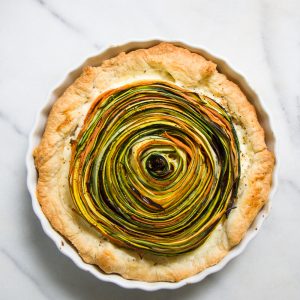 Roasted Vegetable Flower Tart
Ingredients
2

tbsp

olive oil

2

zucchini squash

2

yellow squash

2

carrots

1

puff pastry sheet

8

oz

creme fraiche

1

tsp

thyme

Salt and pepper
Instructions
Preheat oven to 425 degrees F.

Press the puff pastry sheet into a tart dish and poke holes in it with a fork.

Bake for 10 minutes, then remove from the oven and lower the heat to 400 degrees F.

Once cooled, spread the creme fraiche onto the tart.

Peel the vegetables into strips with a peeler, lengthwise, and toss them with olive oil in a bowl.

Sprinkle with thyme, salt and pepper and toss well.

Take one strip at a time and roll around the next working from the center to the out.

Bake in the oven for 40 to 50 minutes, until vegetables are tender and puff pastry is golden brown.
Please follow and like us: