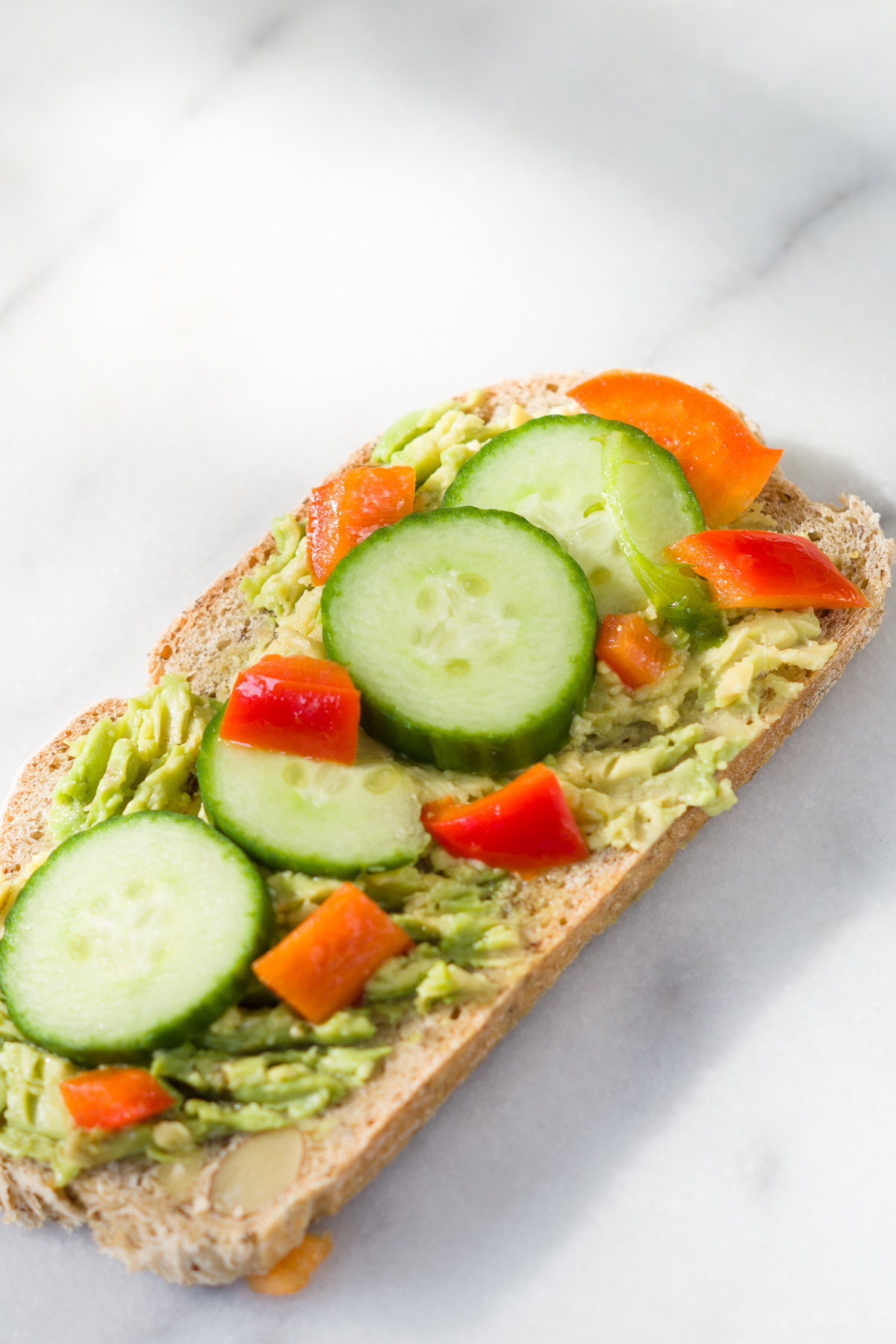 Simple, yet filling and delicious is how I would describe this red bell pepper and cucumber avocado toast recipe. I always roll my eyes (and you should too) at the price of avocado toast on restaurant menus – $15? No way. It is so incredibly easy to make at home! The toppings on avocado toast seem to be endless. This recipe uses fresh chopped red bell pepper and cucumbers to add a crunch factor to the creamy, smashed avocado base.
Avocados are known to be a healthy fruit because of their healthy fats (monounsaturated), fiber and B vitamins. They keep you feeling fuller longer, which can help with weight loss, and all of those B vitamins can help with energy levels and boost your mood. What's not to love about them?
It has been three months since we have brought home our second baby girl, and life got a whole lot busier! During the first month, we were eating out a lot. Then, I realized it IS possible to cook and eat healthy while having a newborn and toddler at home. Maybe I can't cook gourmet meals that take hours of preparation and many steps….but a little meal planning once a week goes a long way!
After starting this food blog, I realized how much I have missed blogging! I used to run a food blog called My San Francisco Kitchen for many years, and after my first daughter was born I stopped altogether. The way I had the blog setup, it took so much time away from being a mom. I made it too complicated for myself. Then, we moved away from San Francisco, and I sort of lost the connection to it. It can be a lot of work to maintain a blog, but I have also learned how to simplify and be more efficient after doing it for so many years! You won't see a lot of pretty pictures for the steps, for example, but I am happy to be able to share one photo and healthy recipes with you!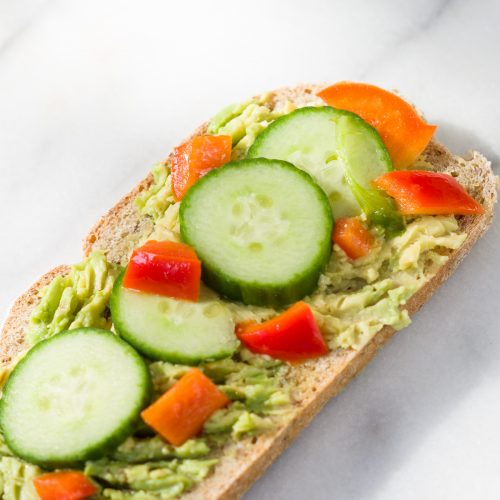 Crunchy Avocado Toast
Avocado toast topped with chopped red bell pepper and cucumber.
Ingredients
1

avocado

1/2

red bell pepper, chopped

1/2

cucumber, chopped

2

slices of whole wheat bread
Instructions
Slice the avocado and remove the pit.

Scoop the avocado pulp onto the pieces of toast and smash with a fork.

Top with chopped cucumbers and red bell peppers.
References
Health Benefits of Avocados – https://www.webmd.com/diet/ss/slideshow-avocados-health-benefits
Please follow and like us: